RC PRO RACK XL WALL STORAGE AND DISPLAY RACK 1/8-1/5 SCALE
Regular price
$40.00 USD
Sale price
$37.50 USD
Unit price
per
Sale
Sold out
 The RC Pro Rack XL is our Extra Large wall display and storage rack. The XL is a great way to get your oversized scale vehicles up and out of the way. Keep your foams from flat spotting and the tension off your suspension when it's not in use.  The added plus is that there is no better way to display an RC car than Pro Rack's Standard XL Model. It will make your rig look like it's floating in mid air. The XL wall display has an asymmetrical arm design and a raised flat cradle that allows for a wide variety of vehicle chassis types. The standard model's flat cradle is more universal, accommodating rigs with flat and tub bottoms to rigs with skid plates and links or trailing arms. Anyway you slice it, Pro Rack has you covered. The XL is for larger vehicles 1/8 to 1/4 scale, but it's really  all about width, For wider vehicles, there's no other choice that works as well, supporting vehicles from 12" wide up to 22" wide.
NOTE: Weight limit on this rack is 35Lbs. The rack can hold more weight but needs the HD kit (sold sperately)for added strength in key areas.

We strongly suggest using 2 safety leashes for protection on all large scale RC vehicles.

All Pro Rack cradles feature a slotted design that allows for 4-way adjust-ability, to accommodate "cheater" rigs with canted base plates, balancing factors or for aesthetic purposes.


Extra Large capacity

1/8-1/4 up to 22" wide

Universal Fit Cradle

No Slip Foam Pad

Cheater Compatible

Adventure Pack Clip

Radio Storage Clip

Hardware Included

Anti-Flat-Spotting

Pro-Spring-Saving

Keyhole Mounting

Cold Rolled Steel

Patented Design
Share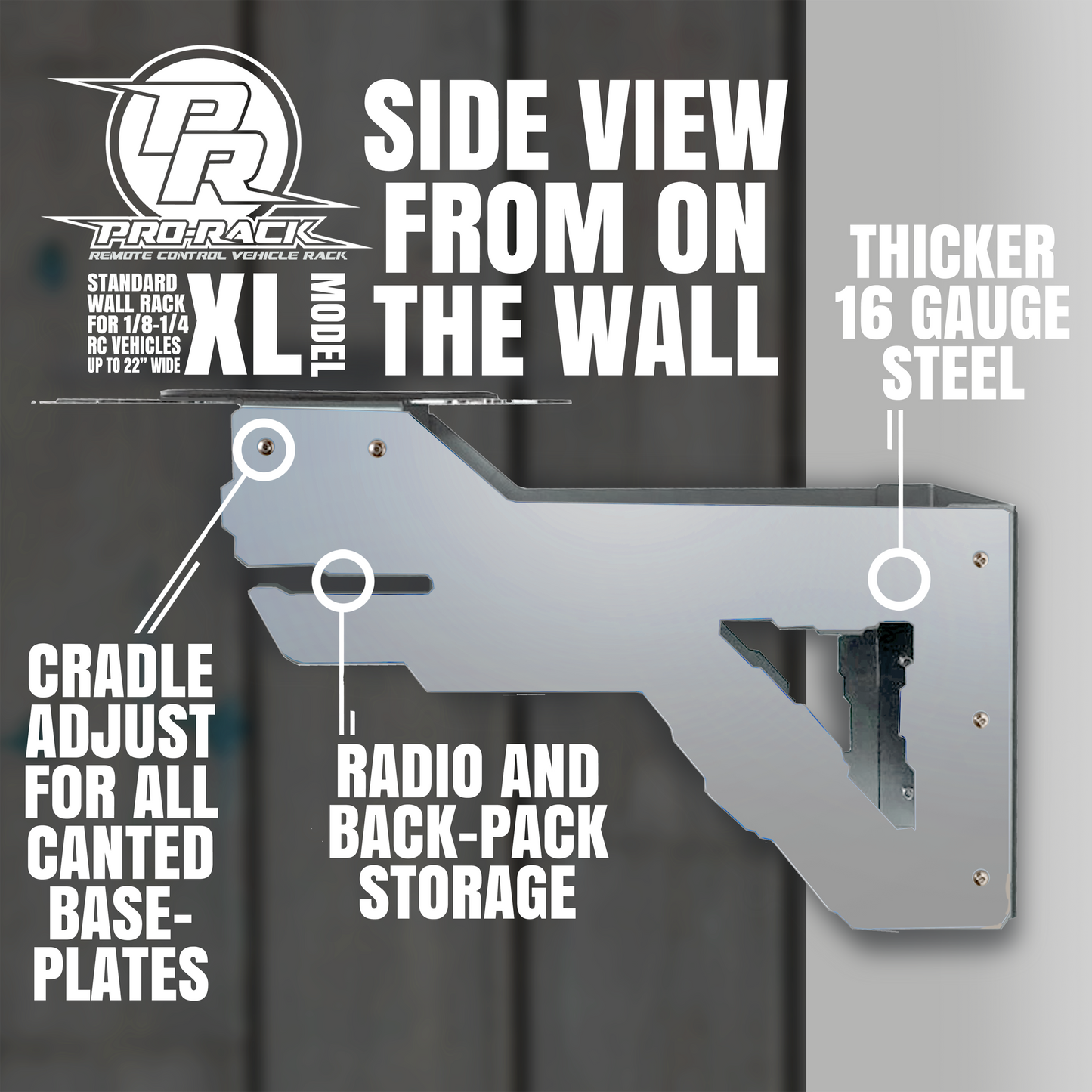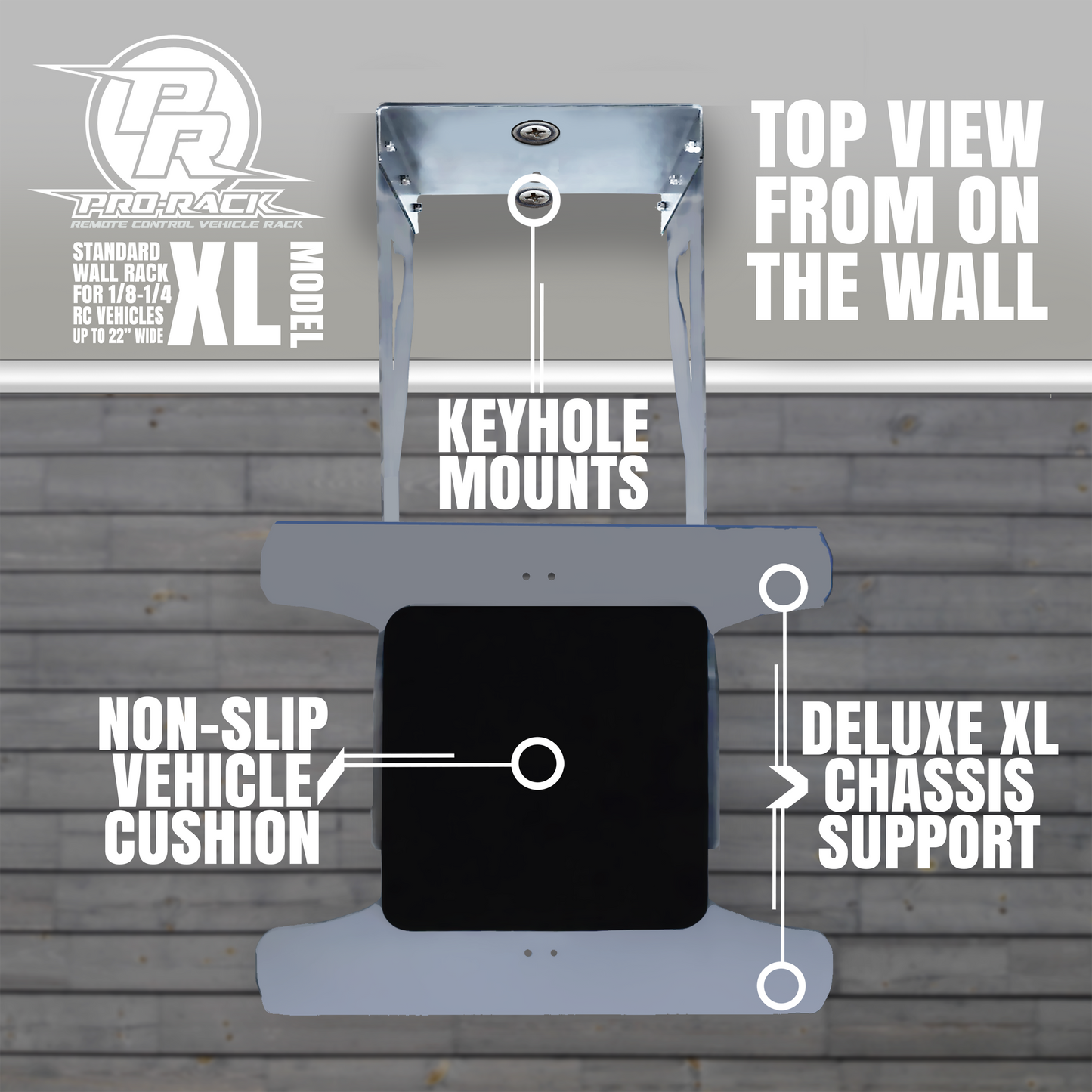 Great display rack
Quick shipping and great racks. Will be ordering more.
Great display
Finally I can put my prized RC cars on the wall without having an ugly shelf to have them on, Once I decide how to arrange them on the walls I will have pictures, so far I love these units...
Doesnt really fit UDR
The 1/10th works great with the slash, But this 1/8th just doesnt work well with the Traxxas UDR due to the trailing arms. Mount itself is great.
Sometimes bigger is better
We ended up ordering a ⅛ to ⅕ scale rack for my husband's UDR. He thought we could get away with using the same size as the rest and learned quickly that it required this amazing tack to hold it correctly